Learn more about bears by extending your learning beyond this website. Some of the information on this website came from the books and resources listed here. I've included links to other websites about bears and places to visit bears in a natural environment. Have fun!

B O O K S
Living With Bears: A Practical Guide to Bear Country by Linda Masterson
Backcountry Bear Basics: The Definitive Guide to Avoiding Unpleasant Encounters by Dave Smith


W E B S I T E S
Grizzly Bear Information website.
Grizzly Bear Information on Wikipedia.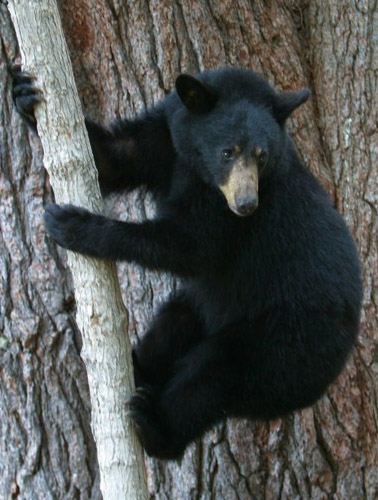 Ben Kilham, a New Hampshire man has dedicated more than 14 years to black bear rehabilitation and behavioral research. He's also a wonderful photographer as you can see from his photo above.


B E A R S A N C T U A R I E S
Montana Grizzly Encounter is a rescue center and sanctuary for grizzly bears located in Bozeman Montana near Yellowstone National Park.
Bearizona - Drive through bear and wildlife park in Williams, Arizona near Grand Canyon National Park.
American Bear Association - Black Bear Viewing at the Vince Shute Wildlife Sanctuary in Orr, Minnesota.